Local 24-Hour AC Repair for North Georgia
Air Conditioning Repair Done Right.
It's important to keep your air conditioner in good working order. After all, when the temperatures outside start to soar, you rely on your AC system to keep your family cool and comfortable indoors.
If you think your AC unit might need repairs, the best thing to do is to contact a professional. However, search terms like "AC repair near me" can give you thousands of results to comb through. Finding an AC repair service that fits your budget and expectations can be a chore in itself.
Zap Cooling and Heating is a premier air conditioning repair service for northeastern Georgia. Our service areas include cities in six different counties, spanning from Helen to Gainesville. Our HVAC technicians can troubleshoot the problems in your HVAC system and get it back up and running in no time.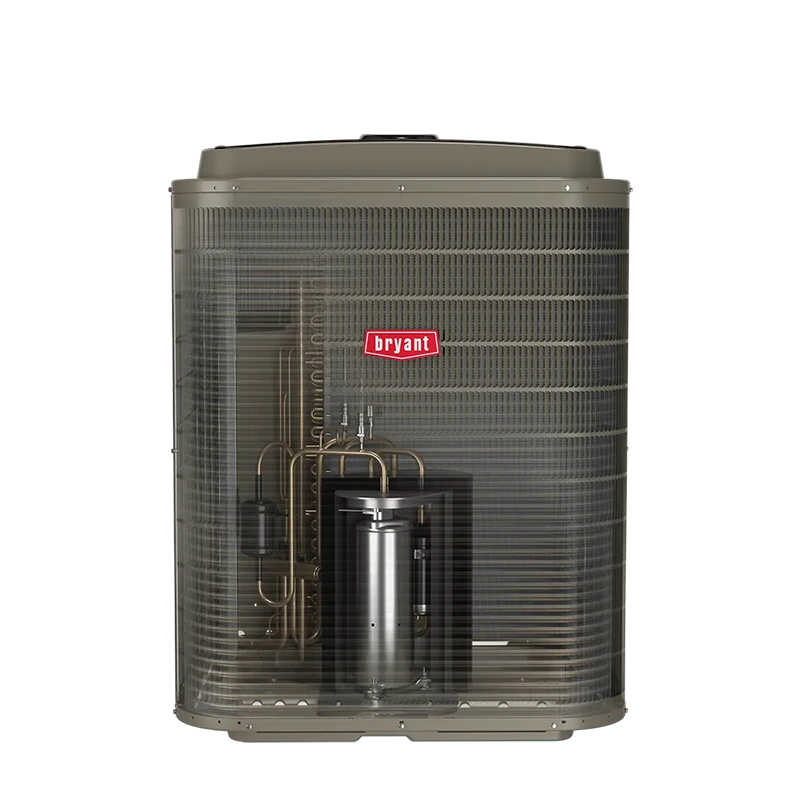 Regular maintenance is essential to keep your air conditioner in good working order

Neglecting your air conditioner can lead to more costly repairs down the road, and in some cases, it might even have to be replaced entirely.
At Zap Cooling and Heating, we offer a range of services to help keep your air conditioning unit running smoothly. Our technicians are trained to perform routine maintenance, such as cleaning the air filters, checking the refrigerant levels, and inspecting the wiring and electrical components.
In addition to routine maintenance, we can also diagnose and repair any problems that your air conditioning system may be experiencing. Whether your unit is making strange noises, blowing warm air, or leaking refrigerant, our team of experts can quickly identify the root cause of the issue and fix it. At Zap Cooling and Heating, we understand that finding a reliable and affordable air conditioning repair service can be a challenge. That's why we strive to provide exceptional service at a fair price, so you can enjoy the peace of mind that comes with having a functioning air conditioning system. Zap Cooling & Heating is proud to offer financing options for your AC repair needs. We understand that unexpected repairs can be expensive, so we want to make sure you have the best possible options available to get the job done quickly and efficiently. With our flexible payment plans, you can choose a plan that works best for you and your budget.

In addition to our repair and maintenance services, Zap Cooling and Heating also offers installation services for new air conditioning units. If your unit is old or outdated and you're in need of a replacement, we can help you find the perfect new unit for your home and install it for you quickly and efficiently. Our team of experienced technicians will work with you to determine your specific needs and budget, and help you select the best air conditioning system for your home. We offer a variety of models and brands to choose from, and we'll take care of everything from delivery and installation to testing and fine-tuning your new unit.
If you're in need of air conditioning services in northeastern Georgia, don't hesitate to contact Zap Cooling and Heating. We're dedicated to providing you with the best possible service at a fair price, and we'll work with you to find a solution that meets your specific needs and budget. Contact us today to schedule an appointment or to learn more about our services. ZAP COOLING & HEATING TIPS
Is It Time For an AC Repair?
If you're unsure if your air conditioner needs repairs or just routine maintenance, we have provided a list of warning signs to look out for.
System Age
Air conditioners' lifespans typically range from 10 to 15 years. If your system is within that range, the cost of repairs can be more expensive than replacement costs. If you need help deciding whether you should repair or replace the unit in your home, one of our specialists can give you advice to best suit your needs.
Don't forget to check filters regularly
A dirty one can also cause an increase in energy bills! Clogged filters make it difficult for air to flow through, meaning your system needs to work harder than normal and will cost you more money.

Keep an eye out for issues with humidity levels in your home
Especially during summer months when temperatures tend to increase significantly outdoors. If you notice that the air in your home is too humid, it can be a sign of an underlying issue with your air conditioning system. If humidity levels are consistently high, contact an HVAC technician right away to inspect and potentially repair your AC unit.
Don't Wait!
If you notice one or more of these problems, it may be time to schedule an AC unit repair. Zap Cooling and Heating offers 24/7 emergency service, so you don't have to sweat through a humid summer night.
Questions or Comments for us?
We have answers!
Fill out the form and we'll reach out ASAP, typically between our office hours 8:00am to 5:00pm, Monday through Friday. If you need to speak to us directly, call us at (706) 219-1709
AC Repair & HVAC Repair for every major manufacturer.
Allied
Amana
American Standard
Carrier
Frigidaire
Goodman
LG Air
Lennox
LUX
Mitsubishi Electric
Rheem
Toshiba
Trane
York
Looking for related AC Repair Services by ZAP?
AC Installation
Deciding on whether to repair or replace your air conditioning system can involve many variables. Our home comfort specialists can help you make the right decision for your budget depending on a host of factors.
AC Installation
Furnace Repair
ZAP's NATE-certified HVAC technicians are qualified to repair a huge range of gas furnaces and electric heaters. Our Service technician teams have years of experience working with furnaces built by every major US manufacturer.
Furnace Repair
AC Maintenance
Of course the best way to avoid a costly emergency AC Repair is to make sure your system is properly maintained and serviced at least twice a year. Learn more about our maintenance plans here.
AC Maintenance Plans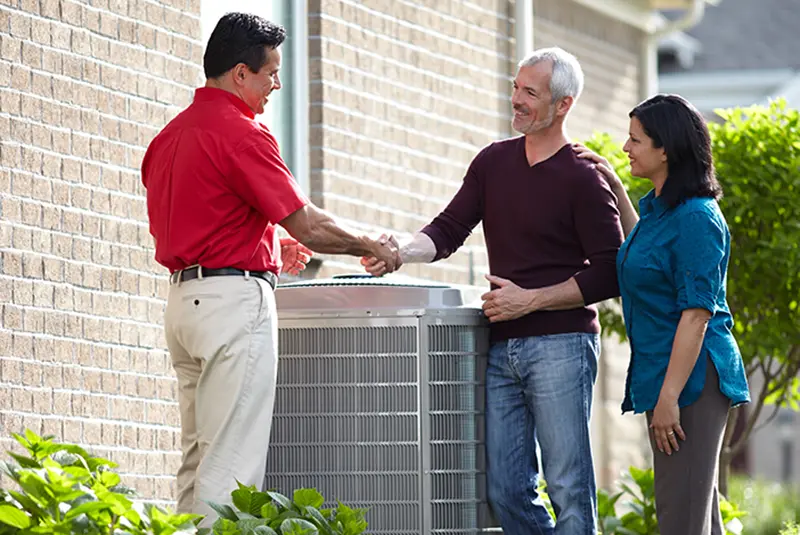 HVAC Financing Options for your next AC Repair or a new Air Conditioning System
If you're debating on whether you should go through with your AC Repair or new Air Conditioning System, and the major deciding factor is the cost, ZAP can make that decision easy for you with simple financing options that work for any lifestyle. Call (706) 219-1709 today or tap the button to learn more about your HVAC Financing options.
LEARN ABOUT FINANCING WITH ZAP
ZAP Provides Local AC Repair Near You
AC Repair FAQ
Question: What causes the AC to stop working?
Question: How to Repair an AC Compressor?

Answer: The short answer is "don't." A slightly longer answer is "you really can't." The AC Compressor is the core of your system. If you need to replace this component, the labor and part replacement would make a new HVAC system greatly more beneficial to most situations. If you suspect a bad AC Compressor, call (706) 219-1709 today for a free estimate.

Question: How much does AC Repair Cost?


Answer: This can vary wildly depending on the issue, and we almost always can identify multiple issues (typically linked to poor maintenance) on an average service call. If the AC Repair is an emergency after hours situation, or if the situation is such that a critical system part need to be replaced, you may be looking at a steep bill. In these situations, it usually makes sense to upgrade to a new, higher efficiency system to replace your old one, but we will always work with you to find a solution that fits your needs.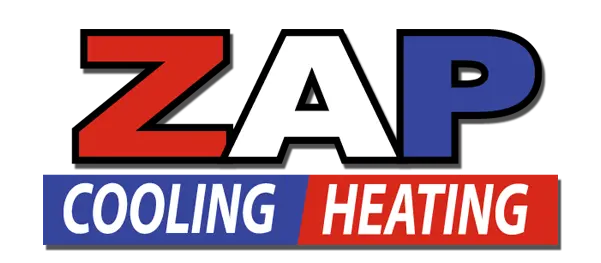 Technicians Available
24 hours
Directions
Leave a Review
SERVICE AREA
Habersham County, GA
Alto, GA
Baldwin, GA
Clarkesville, GA
Cornelia, GA
Demorest, GA
Mount Airy, GA
Turnerville, GA
Clermont, GA
Gillsville, GA
Lula, GA
Murrayville, GA
Oakwood, GA
Pendergrass, GA
Talmo, GA
Lumpkin County, GA
Dahlonega, GA
Dawsonville, GA
Rabun County, GA
Lakemont, GA
Rabun Gap, GA
Tallulah Falls, GA
Helen, GA
Sautee Nacoochee, GA
© 2023 ZAP Cooling & Heating. All Rights Reserved. GA# CR109551