Professional Furnace Installation by the Heating Experts at ZAP
Furnace Installation:
Don't be left in the cold!
When the weather outside is frightful, the last thing you want is for your furnace to go kaput. The average lifespan of a home furnace is 15-20 years, at which you may start experiencing more problems with it or it may stop working entirely. Zap Cooling & Heating's installation services do not start and end at air conditioning - we can also install furnaces and heaters in your home to keep you warm during the winter.
There are a number of reasons why it's important to replace an old furnace. First and foremost, an old furnace is likely to break down more often, which means more repair bills. Even if it doesn't break down, its efficiency will start to wane, which can result in higher utility bills. In worst-case scenarios, older furnaces are more susceptible to malfunctions that can create fire hazards in your home.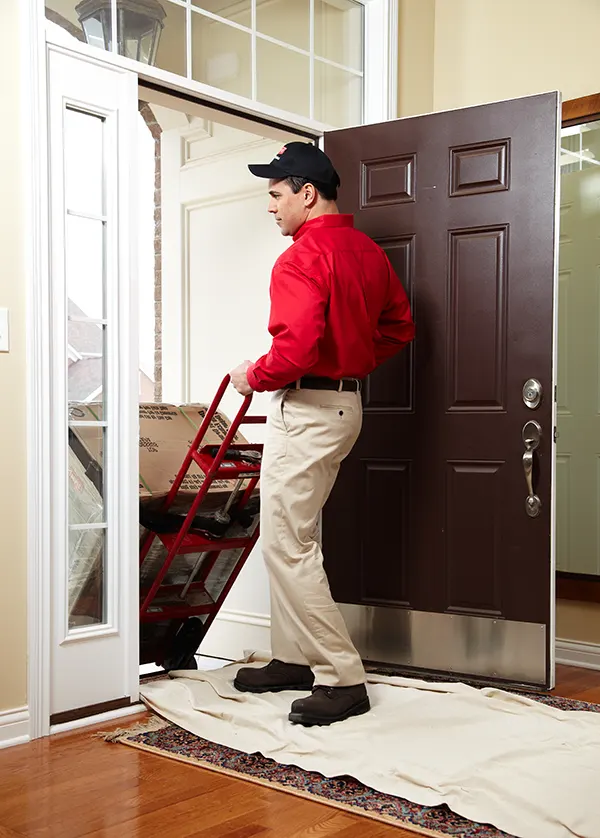 When The Weather Outside is Frightful You Need a Reliable Heating System to Keep Your Home Warm and Comfortable.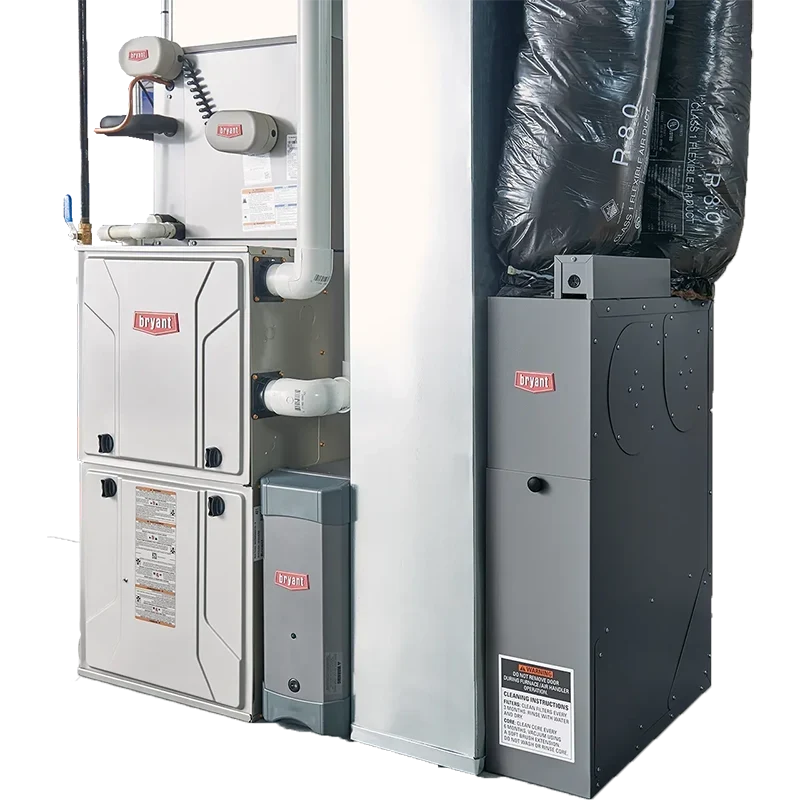 A furnace is a common choice for homeowners, as it heats the air and distributes it throughout the house using ductwork. If you're in need of a furnace installation or replacement, it's important to find a reputable HVAC technician to do the job. One way to find furnace installation services near you is by searching online for "furnace installation near me." This can provide you with a list of local companies that offer installation services. However, it's important to do your research and read reviews before choosing a company to work with. When it comes to installing a furnace, there are many factors to consider. One of the most important is the size of the unit. A furnace that is too small will not be able to heat your home efficiently, while a furnace that is too large will waste energy and money.

To determine the appropriate size of furnace for your home, an HVAC technician will consider factors such as the square footage of your home, ceiling height, and insulation.
Another factor to consider is the type of fuel that the furnace will run on. Most furnaces run on natural gas, but there are also options for propane or oil. It's important to choose a furnace that is compatible with the type of fuel that is available in your area. There are several types of furnaces and heating systems to choose from, including gas furnaces, electric furnaces, heat pumps, and mini splits. A gas furnace is a popular choice because it's energy efficient and provides warm air quickly. Heat pumps are another option, which can both heat and cool your home. Mini splits are a ductless heating and cooling system that can be ideal for smaller spaces or for homes without ductwork.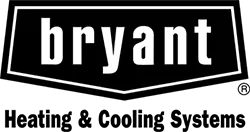 Before installing a furnace, it's important to ensure that there is a gas connection or that the appropriate gas lines are in place. An HVAC technician can help with this process and make sure that the installation is done safely and properly. The cost of furnace installation can vary depending on the size of the unit, type of fuel, and type of furnace or heating system. It's important to get a quote from an HVAC technician before making a decision. While a more energy efficient furnace may have a higher upfront cost, it can save you money in the long run by lowering your energy bills. During the furnace installation process, a heat exchanger will be installed to transfer heat from the fuel source to the air in your home. This process heats the air and distributes it through ductwork or other means to warm your home.
In addition to furnace installation, HVAC technicians can also help with maintenance and repair of your heating system. Regular maintenance can help extend the lifespan of your furnace and prevent costly breakdowns. If you notice any issues with your heating system, such as strange noises or a lack of warm air, it's important to call a professional to diagnose and repair the problem.

When it comes to choosing a furnace for your home, it's important to consider the energy efficiency of the unit. A more energy efficient furnace can help lower your energy bills and reduce your carbon footprint. Look for furnaces that have an AFUE (Annual Fuel Utilization Efficiency) rating of at least 90%. This rating measures how much fuel the furnace converts into usable heat, with higher ratings indicating greater efficiency.
In addition to a new furnace, there are other ways to improve the energy efficiency of your heating system. One option is to add insulation to your home, which can help reduce heat loss and keep your home warmer. Another option is to install a programmable thermostat, which allows you to set different temperature levels for different times of the day. This can help reduce energy usage when you're not at home or sleeping.

The cost can vary depending on the size of the unit, type of fuel, and type of furnace or heating system. Some companies may offer financing options to help make the cost more manageable. It's also important to choose a company that offers a warranty on their installation services. This can provide peace of mind and protection in case something goes wrong with the installation. In addition to furnace installation, HVAC technicians can also help with other heating and cooling needs. This includes air conditioning installation, repair, and maintenance. They can also help with indoor air quality solutions, such as air purifiers and humidifiers.
ZAP COOLING & HEATING TIPS
What to consider when buying a new furnace
With any major home appliance, there are a number of things to consider when purchasing a new furnace or heating system for your home or business. Some of the most important factors include:
Size of the Unit
Make sure to purchase a furnace or heating system that is appropriately sized for your home. An inappropriately sized unit can be inefficient and may not heat your home sufficiently.
The Type of Fuel
Furnaces and heating systems can run on different types of fuel, such as natural gas, propane, or oil. Be sure to choose a unit that is compatible with the type of fuel you have available.
Heating System
There are a variety of different heating systems on the market. Heat pumps, gas furnaces, electric furnaces, and other heaters have their pros and cons, but a specialist at Zap Cooling & Heating can help you identify which one would fulfill your needs for home comfort.
Schedule your Furnace Install Today
Give us a call or contact us online to find out what kind of heating systems works best for your lifestyle, help understand your installation costs, and to schedule your free estate today.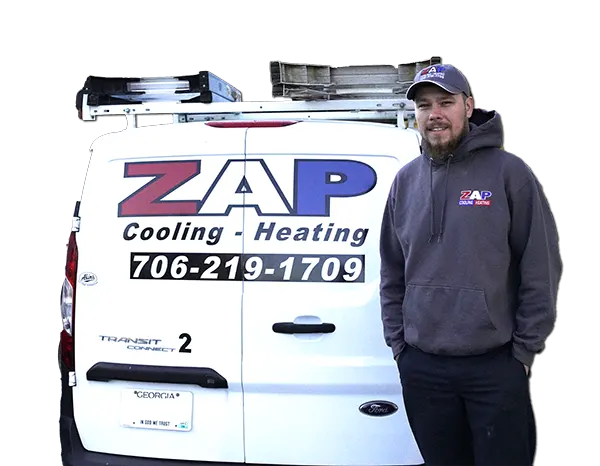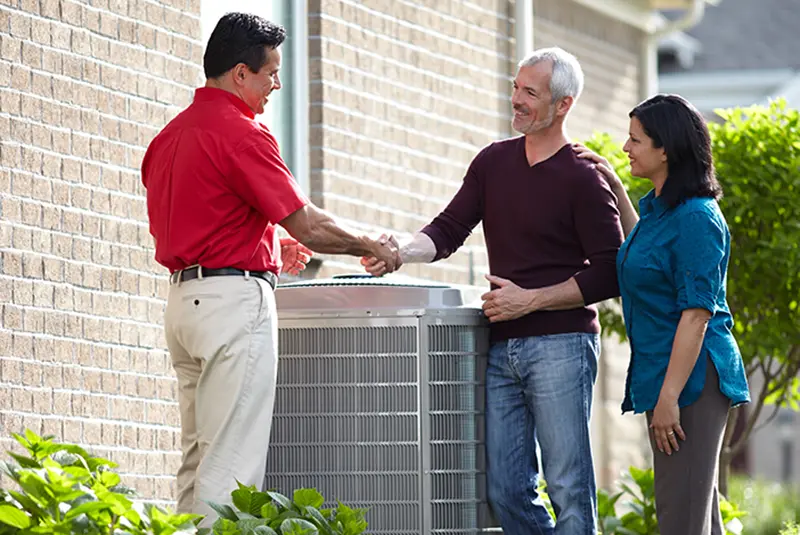 HVAC Financing Options for your next Furnace Install
Time to replace that old HVAC system? Don't worry about the furnace installation costs. ZAP has HVAC Financing options that work for just about everybody. Call (706) 219-1709 today or tap the button to learn more about your HVAC Financing options.
LEARN ABOUT FINANCING WITH ZAP
Looking for Other Services Related to Furnace Installs?
You're ready for your new Air Conditioner, you've scheduled the AC Install, but have you considered the quality of your home's indoor air? We have a selection of products to improve your home's indoor air.
Indoor Air Quality
ZAP's Cooling Specialists know how to match the perfect unit for your space, comfort, and budget. Check out our air conditioning installation page to learn more, or call us directly at (706) 219-1709 if you have any questions.
AC Installs
You've scheduled your AC Install, but how can you make sure your new system is going to be running efficiently for the long haul? Set up a bi-annual maintenance tune-up with us and save!
AC Maintenance Plans
Questions or Comments for us?
We have answers!
Fill out the form and we'll reach out ASAP, typically between our office hours 8:00am to 5:00pm, Monday through Friday. If you need to speak to us directly, call us at (706) 219-1709
ZAP: Providing 5-Star Local Furnace Repair Near You
Furnace Installation FAQ
Question: What is a typical Furnace Install like from ZAP?

Answer: After we've met with you, discussed your options, and have made a decision on your next furnace or heat pump, ZAP's Heating Installation team will arrive at your home, and begin the process protecting your floors and belonging from damage and outside debris. Typical whole-home installs will last for a few hours. Call (706) 219-1709 to learn more!

Question: What should I look for when purchasing a furnace?
Question: How much does Furnace Installation Cost?


Answer: This is entirely dependent on a multitude of factors. Call us today and we'll provide a free estimate based on your needs. Another way to perceive this cost is "how much is my current system costing me?" A new system will give you a new warranty, it will run more efficiently, and will require fewer repairs.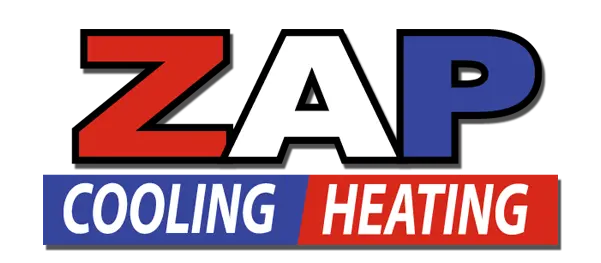 Technicians Available
24 hours
Directions
Leave a Review
SERVICE AREA
Habersham County, GA
Alto, GA
Baldwin, GA
Clarkesville, GA
Cornelia, GA
Demorest, GA
Mount Airy, GA
Turnerville, GA
Clermont, GA
Gillsville, GA
Lula, GA
Murrayville, GA
Oakwood, GA
Pendergrass, GA
Talmo, GA
Lumpkin County, GA
Dahlonega, GA
Dawsonville, GA
Rabun County, GA
Lakemont, GA
Rabun Gap, GA
Tallulah Falls, GA
Helen, GA
Sautee Nacoochee, GA
© 2023 ZAP Cooling & Heating. All Rights Reserved. GA# CR109551